So, you're thinking of planning a once in a lifetime sol adventure to Africa? Congratulations! Traveling to Africa solo has got to be one of the most courageous trips you can take by yourself. I'm sure you have a whirlwind of questions on your mind, most of which I hope to answer in this blog post. But before we get to the nitty-gritty, I should mention that I have traveled to Africa solo too many times to count. Is it scary the first time? A little bit. But I wouldn't keep running back there if I wasn't completely head over heels in love with the continent. So if you're wondering where are the best locations for solo travel in Africa, read on. Believe me when I say I know first hand!
1. Sossusvlei, Namibia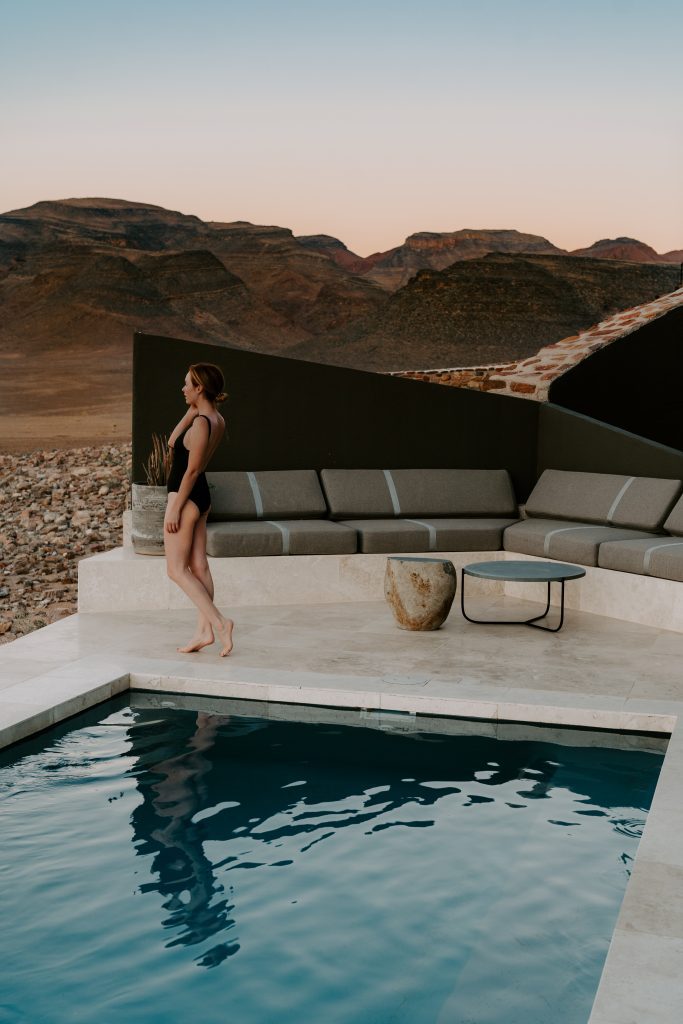 You may have heard of Sossusvlei before as it is perhaps Namibia's most well-known attraction. And for good reason! This incredible part of Namibia translates to "dead-end marsh" in English, as it is where dunes come together to prevent the Tsauchab River to flow any further. However, most years the river doesn't even come close as the area remains bone dry. So if you're thinking it sounds hot, you're absolutely correct! Sossusvlei temperatures regularly reach 105.7°F during the day, before the desert cools off toward the evening. If you can beat the heat, this secluded part of Namibia is great for solo travelers as it provides plenty of time to pause and reflect. Namibia is also one of the safest countries in Africa to visit and makes for a great road trip adventure.
Suggested Itinerary – Namibia Flying Safari 
2. Cape Town, South Africa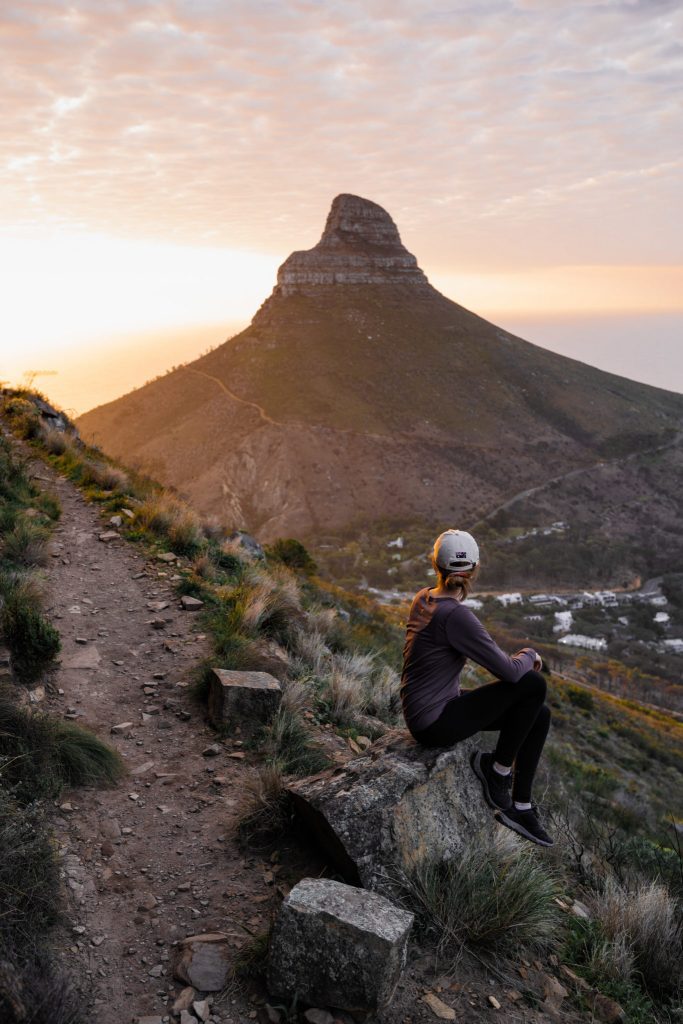 There's a special place in my heart for the city of Cape Town as this is where I spent a year of my life enjoying this vibrant city in Southern Africa. Affectionately known as the Mother City, Cape Town has so much to offer travelers, especially if you are riding solo. You'll find endless activities on offer including renowned restaurants, rooftop bars, a lively beach culture and endless hikes to discover. While you might have heard this city can be unsafe, take it from someone who has lived there that you can entirely have a safe and fun experience in Cape Town. This city is also a great base to explore more of the Western Cape, arguably the prettiest part of the country.
Suggested Itinerary – The Best of South Africa 
3. Cape Winelands, South Africa

If you visit Cape Town you absolutely must visit the Cape Winelands. And what can you expect from the winelands? Wine, but of course! This area of South Africa is renowned the world over, for it is here where you can visit an endless choice of cellar doors, sample direct from the vineyard and afterwards make your way to a gastronomic restaurant for a dining experience to remember. And if you're worried about driving between the vineyards solo, fear not! There is even a wine tram that will take you from vineyard to vineyard in a hop-on, hop-off style tour. Does it get any better than that?
Suggested Itinerary – The Best of South Africa 
4. The Danakil Depression, Ethiopia

Ethiopia has never been the first country I thought of when traveling to Africa. But after years of venturing back and forth to Africa and constantly seeking new cultural experiences, I put this country on my travel list. And I was not disappointed! The entire experience was unlike any other in Africa. One of the highlights of my trip was to venture far beyond the cities and visit the Danakil Depression, sharing a border with Eritrea. This is said to be the hottest place on earth and home to an underground volcano that never surfaced, causing this incredible phenomenon that looks somewhat like Mars. Excursions to the Danakil Depression will take a few days from the nearest city, making this a great choice for solo travelers looking to join an organised tour.
5. Okavango Delta, Botswana

If I had to pick just one favourite destination in Africa, it would be Botswana. This country has some of the most secluded lodges for safaris and there is a real authenticity that you won't get anywhere else. And of all the places I have traveled within Botswana, my heart remains in the Okavango Delta. This area of wetlands is one of the best places on the continent to have wildlife encounters. The animals are in abundance in the wet season especially, when travelers can journey by water in a traditional mokoro (dugout canoe). I first visited the Okavanago Delta solo and have since been back twice, so suffice it to say it is pure magic!
Read more: These are the Best Isolated Lodges in the Okavango Delta 
6. Masai Mara, Kenya

If you are looking for an ideal location for a quintessential African safari, look no further than the Masai Mara in East Africa. It is no secret the Mara is one of the best national parks to experience a safari, especially if this is your first time. This park runs like a well-oiled machine, attracting some 300,000 visitors each year. This makes the Masai Mara a great choice for solo travelers as you will likely meet many other people on your journey and have ample lodges and camps to choose from.
Suggested Itinerary –  The Masai and Serengeti 
7. Lake Bunyonyi, Uganda

If you're looking for a destination a little more off the beaten path then you really can't go wrong by visiting Uganda. This country is famed for being home to the incredible mountain gorillas, alongside their more popular neighbour Rwanda. In fact Lake Bunyonyi is itself located very close to the Rwandan border, tucked away in southwestern Uganda. Part of the appeal in swapping more popular Rwanda for Uganda is that the tourism industry in Uganda is flying slightly more under the radar. This means you can take advantage of more affordable options and experience lesser known destinations like Lake Bunyonyi.
Suggested Itinerary – Trekking with Mountain Gorillas 
8. Lesotho

Another great choice for a lesser-known destination is the landlocked country surrounded by South Africa, Lesotho. This is a great choice for adventure travelers who prefer going off the grid and immersing themselves in nature, as there are endless opportunities for day hikes or multi-day treks. Despite how small the country is geographically, there are some great opportunities here to see a lot in a small amount of time. If you are looking for a more affordable safari destination over South Africa, Lesotho has some great camps to cater to a tighter budget.
9. Malawi

Malawi is known amongst those who have visited as one of the friendliest countries in Africa. Indeed, it might be one of the friendliest countries in the world! Apart from the welcoming nature of the locals, the next thing you will notice is how beautiful and ethereal these landscapes are. The country is as pretty as a picture book, with vivid colours and vibrancy every way you look. A great destination for solo travelers is to visit Lake Malawi, Africa's third largest lake. The lake is incredibly large, making it a great choice for water activities like diving, snorkelling and kayaking.
10. Marrakech, Morocco

There's no other city in the world quite like Marrakech. This vibrant Moroccan city has quickly become a favourite among travelers and increasingly, it has become a popular location for solo travel in Africa. With a huge influx of tourism, the city has become more and more solo traveler friendly. Perch yourself up in the medina in a luxury riad and spend your days wandering the vibrant souks. Or we can plan a little something extra for you in the foothills of the Atlas Mountains if you prefer a slower pace.
11. Serengeti National Park, Tanzania
If there's ever a time to visit the Serengeti it is during the great migration. But in all honesty, there's never a bad time to visit! This is one of Africa's most visited national parks and once you arrive, you will soon see why. If you are looking for a traditional style safari in East Africa, the Serengeti is a great choice for solo travelers. There is an abundance of lodges and camps to choose from so we'll help you find the perfect fit for your travel style. Ready to book?
Read more: African safari tips for solo travelers
12. Victoria Falls, Zambia

Ever pictured yourself on top of the world's largest waterfall? Well if you haven't, you might be now. Victoria Falls is an impressive sight from afar, but on the Zambian side of the Zambezi River you can not only see the falls, but you can fly above them in a microflight. If you dare, of course!
Suggested Itinerary – Waterfalls and Wildlife 
13. Zanzibar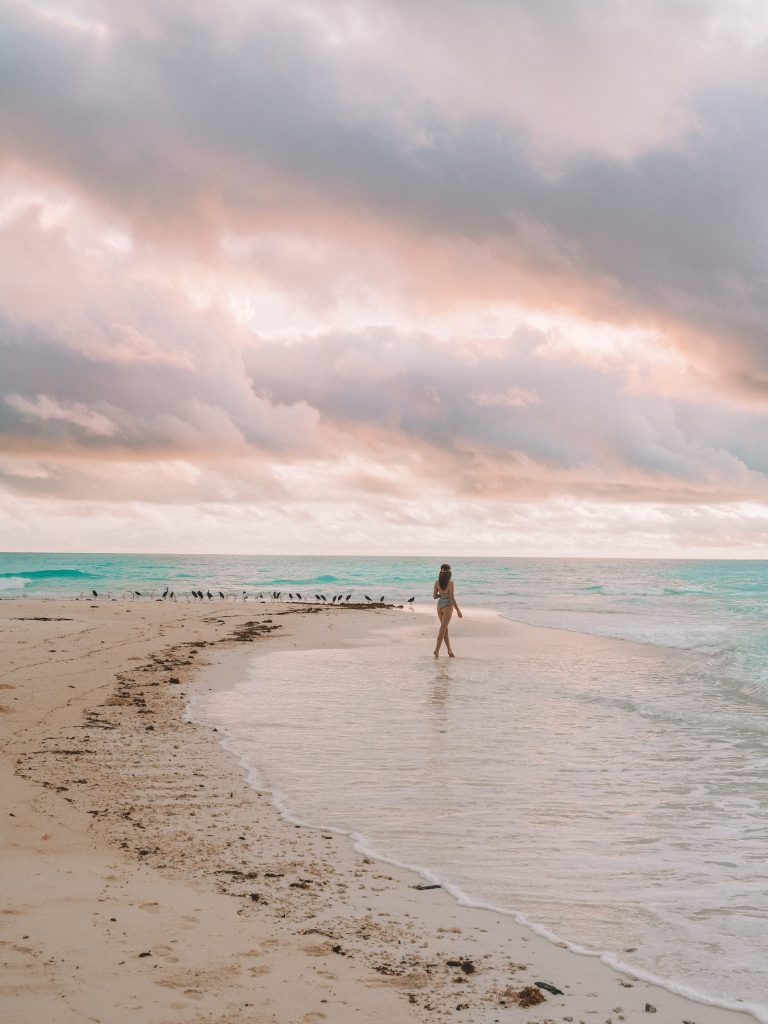 I'll never forget my trip to Zanzibar. I was traveling alone throughout South Africa and coming to the end of my trip when I realized I wasn't ready to go home yet. So I quickly changed my flight to a later date and booked a whirlwind five day adventure to Zanzibar. Now if this is your first time, I'd suggest you spend at least a week in Zanzibar. This island has so much to explore and uncover, so you'll never be short of activities. There's a real vibrance and depth to the culture here, as well as a dark history for once being at the centre of the slave trade. Couple this history and culture with beautiful pristine beaches and you have so much to keep you busy (or so many reasons to not be busy at all!)
Suggested Itinerary – Tanzania and Zanzibar 
14. Sabi Sand Game Reserve, South Africa

If you're looking for a traditional South African safari, you can't go wrong with a visit to Sabi Sands. This private game reserve borders Kruger National Park and both are great options for a solo safari. If you're looking for something to splurge on, check yourself in to the glorious Londolozi (pictured).
Suggested Itinerary – The Best of South Africa 
15. The Zambezi River, Zimbabwe

Remember how we spoke about Victoria Falls earlier? Well, you can also have another great adventure just next door on the other side of the river in Zimbabwe. The Zambezi river ultimately leads to the impressive Victoria Falls and also acts as the border between Zambia and Zimbabwe. So if you're struggling to decide which side to visit, why not try both? One of our favourite lodges, Singita Pamushana, is located here in Zimbabwe. And if a picture tells a thousand words, we're sure you're ready to book that trip now!
Suggested Itinerary – Waterfalls and Wildlife 
16. Mauritius

Located to the east of Madagascar in the Indian Ocean, Mauritius is a tropical paradise. With impressive mountains, crystal blue waters for diving and a plethora of luxury accommodations on offer, it is little wonder this country has been compared to the likes of the Maldives for being a romantic escape. But what about for solo travelers? With the addition of mountains and day hikes to keep one busy, Mauritius is a great choice for solo travelers if you prefer an active escape. There will still be plenty of opportunities to hit the beach or lay by the pool and with more accommodation to choose from, Mauritius is a great alternative to the honeymoon haven that is the Seychelles.
17. Atlas Mountains, Morocco

Elsewhere in Morocco, there are plenty more great locations for solo travelers. If you are looking to stay near to Marrakech, a great option is to venture off into the Atlas Mountains. You can reach the mountains in just one hour from Marrakech. From there you have the option to stay at the foothills of the mountains in a luxury lodge or you could join a day tour off into berber villages to discover the local way of life.
18. The Kalahari Desert, Botswana

There's something incredibly soothing about the Kalahari Desert. If you are more of an introverted traveler who is looking to go off the grid, the Kalahari is the perfect place to do so. You will also have the added bonus of being able to view meerkats in the wild (so cute!) and learn about desert way of life. If you fancy a horse ride off into the salt pans, this is a great experience to help you tune into your senses.
Suggested Itinerary – Southern Africa Explorer 
19. The Garden Route,  South Africa

High on the list of many travelers to Africa is the Garden Route, a scenic stretch of coastline you certainly won't regret. If you thought South Africa was only good for a safari, think again. There is so much more on offer in the country at the southmost point of Africa and it all centres around the coastlines. Embarking on a road trip in South Africa as a solo traveler is less scary in real life. I will never forget how many times I chose not to do this trip, for fear of the unknown. But if you drive during daylight hours and stick to this popular route, you'll have a marvelous time. Don't miss Knysna and Plettenberg Bay, these are definite highlights.
20. The Skeleton Coast, Namibia

And finally we have another epic location in Namibia because there is nowhere more ideal for isolation than the Skeleton Coast. This stretch of coastline is tucked away in the most remote part of Namibia, so prepare yourself for going off the grid. Much of the area can not be explored without a 4×4, so be sure to keep this in mind when planning your adventure.
Read more: These are the best isolated lodges in Namibia    
Are you ready for the trip of a lifetime?
If you're thinking of planning a trip, we're here to help! Our team of travel designers will create an itinerary just for you to create memories to last a lifetime and conquer your bucket list. Get in touch with us today to start planning your adventure in Africa.
Follow us on Instagram