Africa is known as the Mother Continent, the oldest inhabited continent on Earth. For many people looking for an exotic travel experience, Africa is home to some of the world's best destinations.
Adventure awaits those who want to leave the comforts of home and journey into the African wilderness. Towering mountain ranges, great lakes, crystal blue beaches, bountiful flora and amazing wildlife await any visitor.
Each country in Africa offers incredible scenery and amazing cultural experiences. Each is unique and memorable for its own special reasons.
As a luxury African Safari Tour Agency, we have helped many visitors to experience the incredible sights that Africa has to offer. We offer tours to Botswana, Kenya, Mauritius, Mozambique, Namibia, Rwanda, the Seychelles, South Africa, Tanzania (including Zanzibar), Uganda, Zambia and Zimbabwe.
For those wanting to experience the delights of Africa, the question we get most often is:
"Africa is so big. Where do we start?"
For many tourists traveling from the United States, Africa takes over 20 hours to reach, and hence it makes sense to visit as much as you can in one visit.
Luckily, one of the biggest benefits of African travel is the close proximity of the countries, which makes it easier to visit neighboring countries. This is why we suggest a combined visit through Rwanda, Kenya, Tanzania or South Africa, Botswana, Zambia.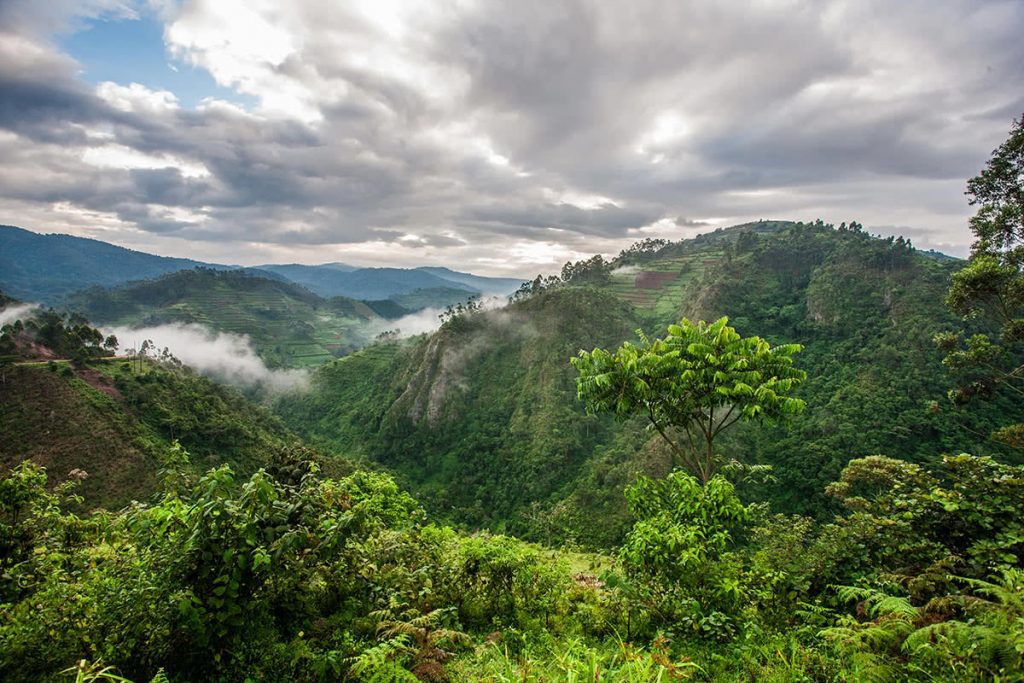 Rwanda, Kenya, Tanzania
Rwanda
Rwanda is one of the smallest countries in Africa, it is known as the 'Land of a Thousand Hills' and features breathtaking mountains throughout. The endangered mountain gorillas are one of the key reasons that people choose to visit.
Another attraction is Lake Kivu and the coffee tea plantations. They offer a 'Crop to Cup' experience for those wanting to see how coffee is produced.
Kenya
Sitting along the edge of the Indian Ocean, Kenya is an East African paradise filled with abundant wildlife, mountains, flora, fauna and islands. It's one of the ideal travel destinations in Africa for family holidays, and the best time to visit is between October and March.
The African Wildlife Foundation is headquartered in Nairobi, which offers some unique opportunities for our guests. The Daphne Sheldrick's Elephant Orphanage outside Nairobi for bottle-feeding baby rescues or safari in the famous Maasai Mara National Reserve. Kenya is known as the place of origin for traditional safaris and is where the movie Out of Africa was based.
Tanzania
Tanzania is known as one of the most biodiverse locations on Earth. Tourist flock to the savannas teeming with acacia and along the 800 miles of Indian Ocean-facing coastline. Many visitors to Tanzania visit for the Great Migration, where millions of animals migrate across the expansive plains of East Africa in search of new grazing grounds.
The Serengeti National Park and the Ngorongoro Crater are must-sees and with just a 15-minute flight, you can be in Tanzania's neighboring island, Zanzibar.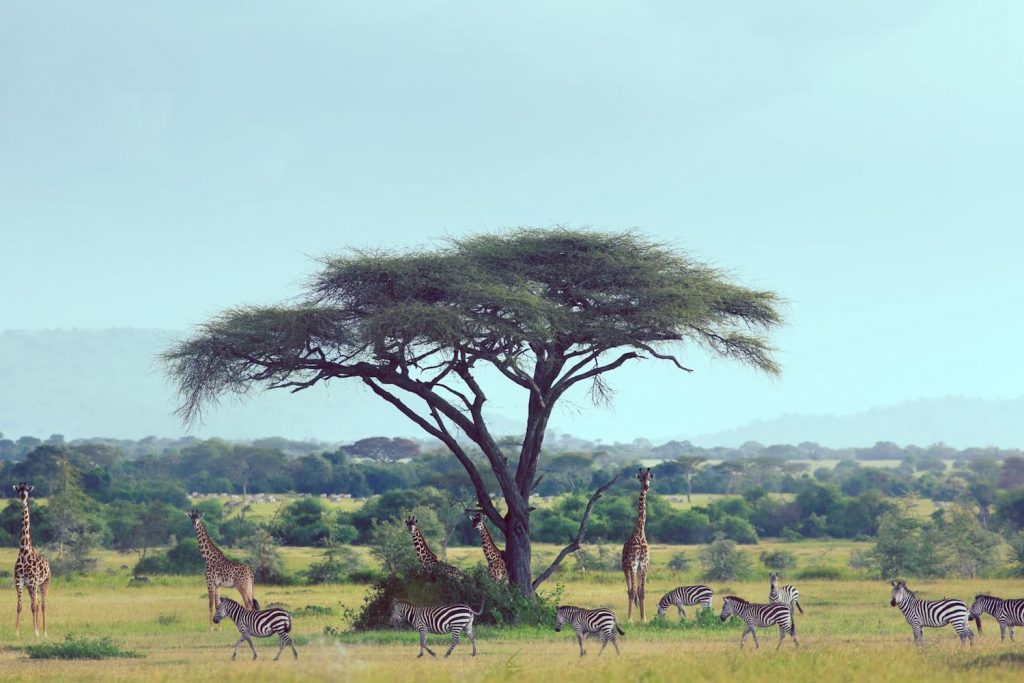 South Africa, Botswana, Zambia
South Africa
For many first-time Africa travelers, this is a great place to start. The Safaris in Kruger National Park & Sabi Sand Game Reserve offer some of the most densely populated wildlife areas in all of Africa.
The incredible beach city of Cape Town offers world-class wine tasting in the Cape Winelands, top restaurants, art, outdoor adventures, history, and – for those feeling adventurous – Great White Shark cage diving!
Botswana
The country, which is bordered by South Africa, Namibia and Zimbabwe, has one of the most sought after wilderness destinations in the world. Here you can experience the big game, lush vegetation and natural beauty at its best. Botswana boasts incredibly large elephant herds, with the Chobe River supporting up to 50,000 elephants during the dry season.
Zambia
You can't talk about Zambia without mentioning Victoria Falls, a spectacular sight of awe-inspiring beauty and grandeur on the Zambezi River.
One of the most urbanized countries in sub-Saharan Africa, Zambia offers visitors an opportunity for rich cultural immersion as well as an abundance of nature and wildlife. Zambia is often referred to as the best African country for walking tours, as it includes well-known parks like South Luangwa National Park as well as hidden gems, such as Liuwa Plains National Park.
These destinations are just the beginning of the adventure. Africa boasts so many hidden wonders that you could spend a lifetime exploring.
Ubuntu Travel can help you choose the African Safari Adventure that suits your needs and desires. Speak with us today to plan your ultimate African getaway!
Start Planning Your Dream Trip
Reach out and let's start talking. We'll listen and begin to tailor an experiential, private, luxury vacation based on exactly how you want to experience Africa. From adventure to relaxation—and everything in between—let us handle every detail of your unforgettable journey.